Getting high can make food taste better, music sound better and legends seem more legendary. Over generations, many have told of the curse of the white lighter, where prominent left handed, 27 year-old musicians died from overdoses and were found with white bic lighters.
The genesis of the curse being that Jimi Hendrix, Janis Joplin and Jim Morrison were all habitual marijuana users had died from overdoses (obviously not cannabis), were left handed and were carrying the said, infamous white Bic. The tale lives on today, thoroughly ingrained in smoker's culture and revamped by the more recent death of Kurt Cobain (also left handed) and his alleged white bic found near his lifeless body in 1994. Even the PufferBox team has avoided including white lighters in our smoking subscription boxes.
Over time, private marijuana aficionados have come forth with terrible stories of bad ju-ju connected to the white Bic. Drug busts, bad overdoses and shakedowns all stemming from what seems like a dastardly piece of white plastic and some metal.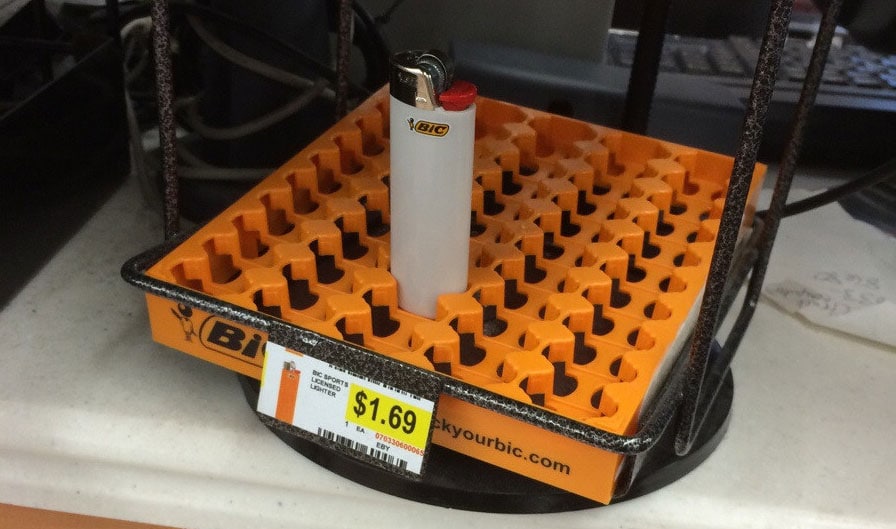 The settings and characters are real, but the white bic legend is simply a farse. Hendrix (Barbituates) and Joplin (Heroin) died in 1970 and Morrison, himself, overdosed on Heroin in 1971 prior to Societe Bic producing the (first of it's kind) disposable 'Cricket' in 1972 and launching the modern disposable in 1973. The closest lighter to Kurt Cobain was pink and his heroin kit contained a multi colored bic. From the beginning of time, man has told stories for entertainment and this is just that. Regardless of the logic and facts you share, some will forever be suspicious of the white Bic.
The closest thread to the truth that the white lighter legend yields is that when Bic introduced the Cricket, it was one piece and came in two colors: black and white. Unlike the disposables of today, which have white bottoms among all colors, the original black model made the perfect tool to pack bowls while the white version showed ash and residue, which would hinder any investigation by police.
As in life, it all comes down to the smoker's preference. Among the hundreds of colors and designs that Bic or other companies have released, smokers will undoubtedly find one that suits them. Please understand that white lighters and the shroud of negative karma that surrounds them is just a myth and it's okay to light up with the classic white.
Fun Facts
Bic Lighters are made from a extremely strong plastic called Delrin.
Each Bic Lighter is made up of 19 individual parts.
Lighters are produced in the US, Brazil and France.
https://www.pufferbox.com/wp-content/uploads/2014/09/pufferbox-white-lighter-curse.png
358
817
Chase Jacobs
https://www.pufferbox.com/wp-content/uploads/2017/04/Logo-Normal-Transparent.png
Chase Jacobs
2014-09-27 22:21:16
2020-02-18 12:40:09
The Curse of the White Lighter – Fact vs Myth